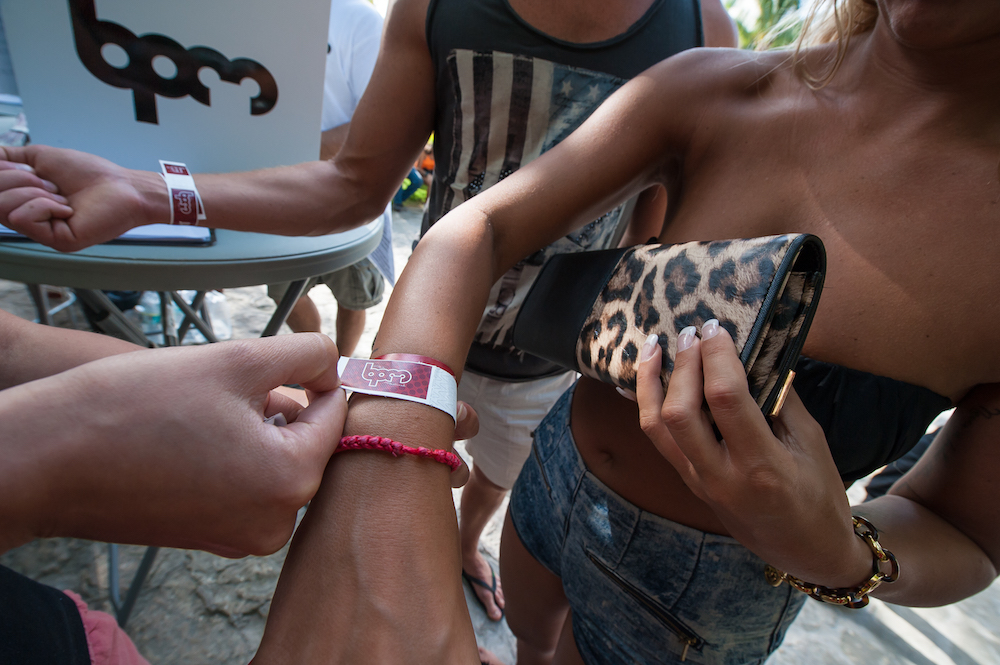 This year we are drastically reducing your wait times in line for beverages, merchandise, and experiences with RFID payments by Billfold.
(Food vendors at BPM Costa Rica operate independently and will require cash or your bank card for purchases)
LINK YOUR BILLFOLD WRISTBAND TO YOUR BANK CARD
Billfold has the fastest, most customer friendly system we've seen, here's how it works:
1) You will receive an RFID festival wristband (5-day/3-day) from the BPM Box Office (or at venue entrances for showcase tickets), then walk up to the Billfold Payment Activations located prominently at venue entrances.
2) Using a Billfold Payment Activation Station, direct link your preferred bank card via a secure server just once, no need to top up!
3) Create a 4-digit code that you will use to close out every transaction.
4) That's it! Stow away your wallet, get your favorite BPM merch or drink, and make your way to the dancefloor!
You will be able to:
Pay at the bar and BPM merchandise stands with a tap of a wrist with faster lines using a safe and secure payment method. Your four-digit pin keeps your info tied to you so no one can use it if you lose it!
WANT TO PRE-LOAD YOUR WRISTBAND?
No problem – you can load cash credits onto your Billfold RFID wristband. You can also both register your credit card and add cash value, this way when cash runs out your credit card steps in to complete your payment.
OTHER QUESTIONS
I've linked my credit card with my RFID wristband, but I forgot to opt-in for email receipts and/or I typed the wrong email address! Can I still op-in?
That's alright! Simply go back to a Billfold Payment Activation Station and re-register your credit card; remember to opt-in for email receipts and check your spelling!
What exactly is RFID?
RFID (Radio Frequency Identification) chips are tokenized for secure access to a PCI-compliant credit card payment storage and processor.
What if I lose my RFID wristband?
Not to worry – nothing is stored on your RFID wristband except a UID (unique identifier code). You can think of your wristband as a key which, paired with your 4-digit code, allows you to confirm payments quickly with just a tap of the wrist.
I don't feel comfortable "storing" my credit card with Billfold!
This is no different than storing your credit card on apps like Uber, Amazon, or Ticketmaster for fast check out. Your sensitive information is stored in an ultra secure, PCI-compliant server operated by PayPal. That said, you may load cash onto your wristband instead.
Wristbands are non-transferable and non-refundable. Damaged, tampered, stolen, and lost wristbands may not be replaced and may be voided. Treat your wristbands with love! The wristband will be scanned as you enter the festival grounds. You must wear wristbands at all times during attendance of the festival.