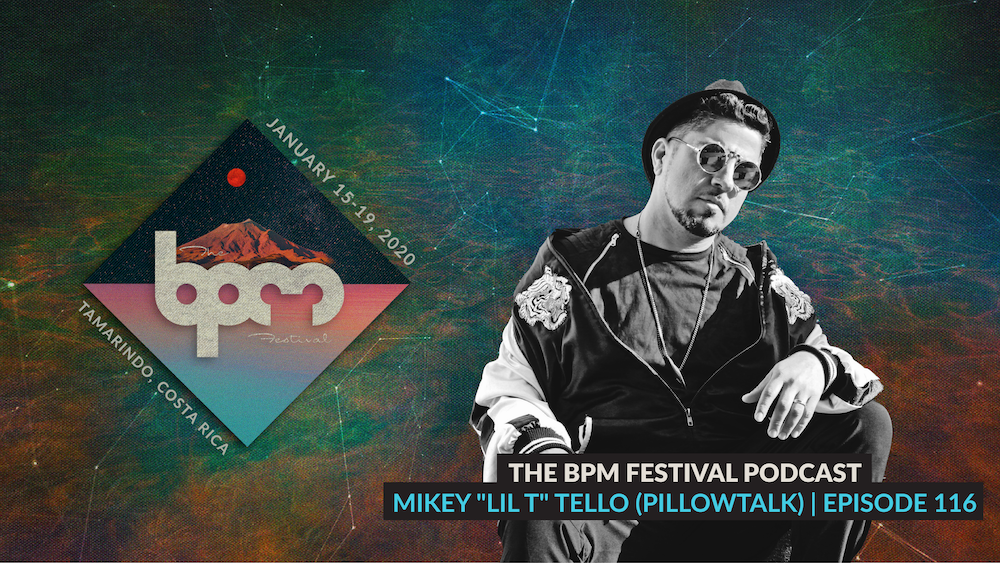 Mikey "Lil T" Tello of PillowTalk brings us a soulful and funky mix for our next BPM podcast! A founding member of the San Francisco-based electronic ensemble, Mikey Tello is a DJ, producer, live performer and co-founder and A&R of Touch of Class Records and the newly launched PillowTalk Music imprint. Fusing house, disco, funk, soul, and more with PillowTalk, the group's eclectic sound is always a must see live performance.
Also taking on multiple monikers under his solo artist name Michael Tello and his latest alias "Lil' T," Mikey Tello's musical output exploring his love for jazz, funk, R&B, latin rhythms, and deeper side to his productions can be found on labels such as Life & Death, Wolf + Lamb Records, Visionquest, Kompakt, and Crew Love to name a few.
Joining NYC-based duos Soul Clap and Wolf + Lamb at the Crew Love showcase, catch the grooves of Mikey "Lil' T" Tello as part of PillowTalk (live) on January 17 in The Jungle on the Dream Catcher stage at BPM Costa Rica.
Listen to Mikey "Lil T" Tello's podcast now and you'll be wishing you were already on the dancefloor!
www.facebook.com/pillowtalkmusic
www.twitter.com/ptalkmusic
www.instagram.com/pillowtalkmusic
www.soundcloud.com/pillow-talk-1
The BPM Festival: Costa Rica
January 15-19, 2020
Tamarindo, Costa Rica
Festival passes: bit.ly/BPMCRPasses