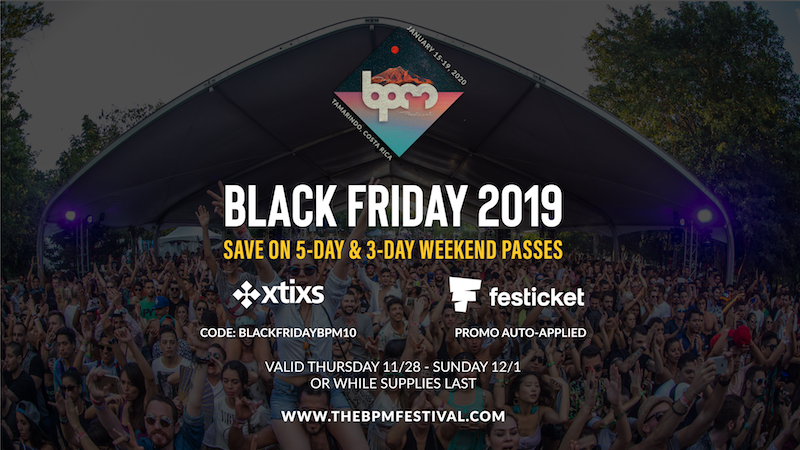 We're less than 50 days away until opening day in Tamarindo! Don't have your festival pass yet? Here's your chance to save on 5-day and 3-day weekend festival passes for BPM Costa Rica!
Enjoy our BPM Black Friday special valid from Thursday, November 28 through 11:59PM ET Sunday, December 1 or while supplies last on Xtixs and Festicket, don't wait (prices will be higher at the BPM Box Office in January!).
BUY ON XTIXS HERE
(At Step 4, use promo code: BLACKFRIDAYBPM10)
BUY ON FESTICKET HERE
(Promo is automatically applied, savings on accommodation packages are also available)
Lock in your winter escape now and we'll see you in sunny Costa Rica from January 15-19, 2020!
*Festival passes purchased on Xtixs or Festicket offer the same access to BPM Costa Rica showcases.